Professor Azimi received Dean's Spark Professorship.
Twenty-seven U of T Engineering assistant professors have been appointed to early-career professorships across three new programs for tenure- and teaching-stream faculty members. The professorships, created by Dean Cristina Amon, will enhance research in emerging areas and practices in engineering education across the Faculty.
Please read the full article

here

on UofT Engineering News.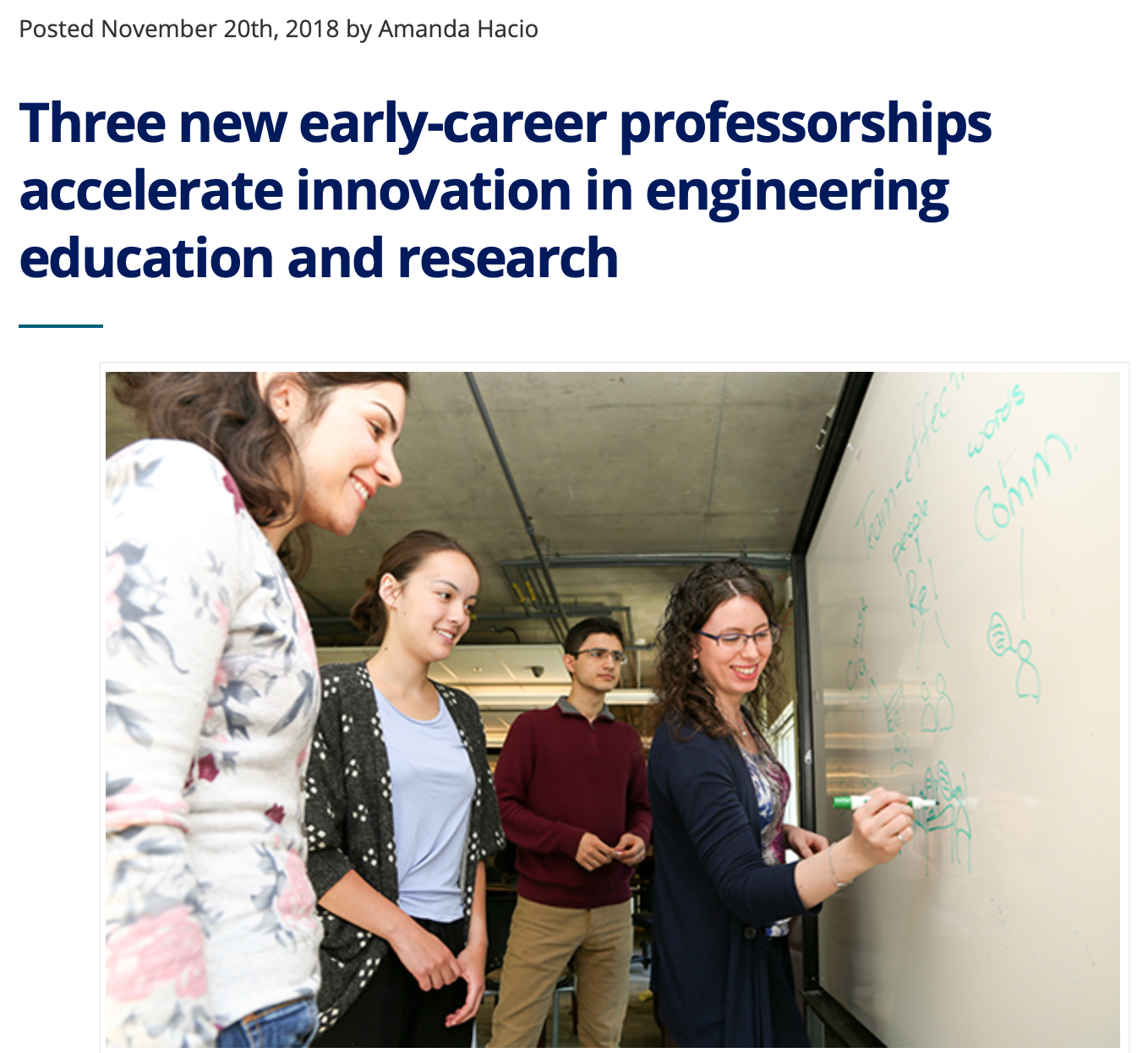 U of T Engineering recognized Tenova Goodfellow as one of the three key industry partners at its annual Industry Partners' Reception on Wednesday, Nov. 14, 2018​​​​​​​. Tenova Goodfellow is one of our partners to develop more energetically efficient techniques for the steelmaking industry.
​​​​​​​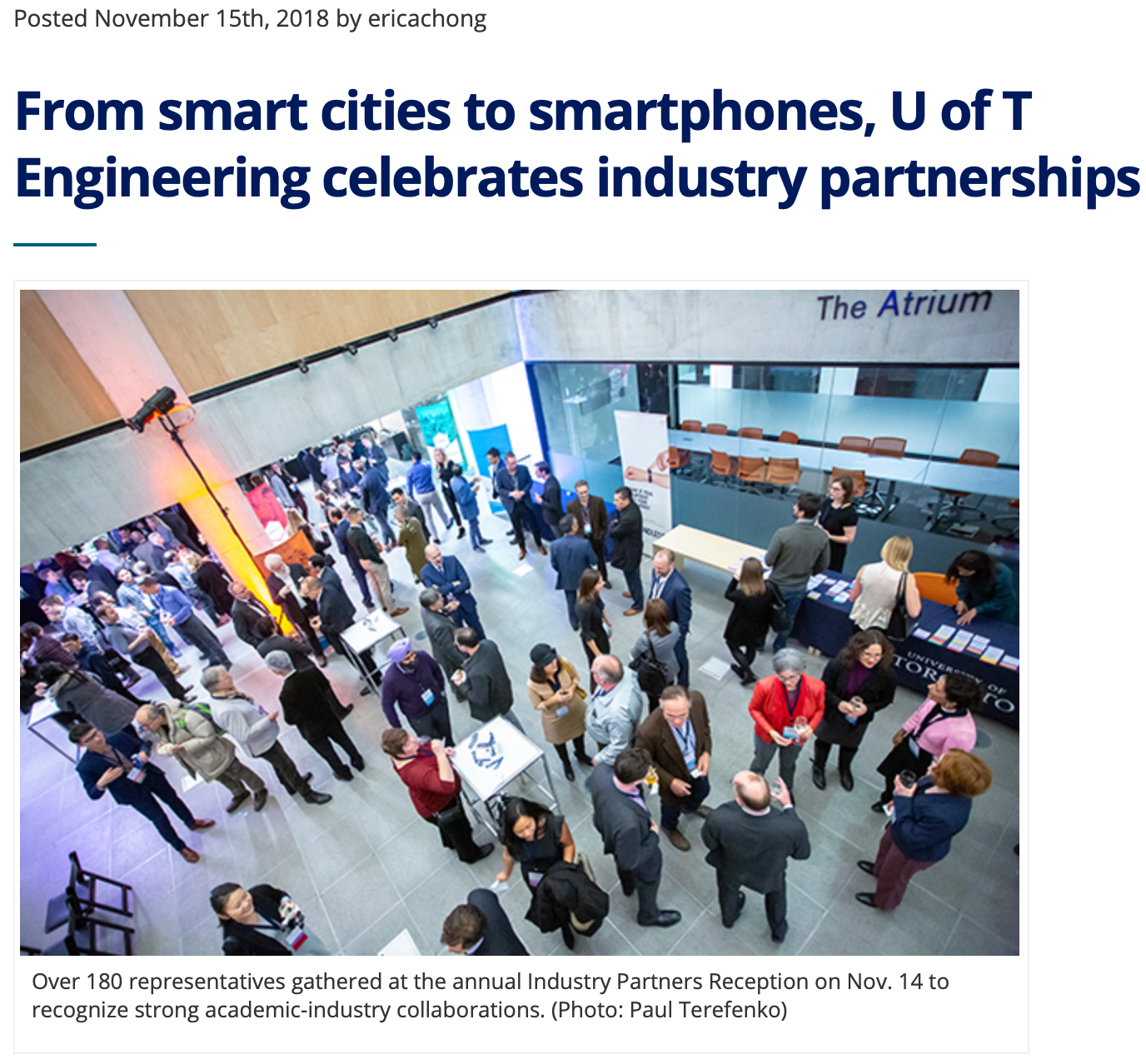 Manager of Research and Design, Metals Division Mr. Vittorio Scipolo of Tenova describes the partnership as "very positive," yielding promising results across all objectives.
"We've gained fundamental knowledge on high temperature materials and on the actual composition of steelmaking waste," he says. "In particular the waste valorisation portion of the project has already provided few good insights on how to better transform the waste material into a valuable resource." "[But] the most rewarding part of the collaboration has been to be able to create a very collaborative and friendly environment. Results and next steps are always discussed together driven by passion and a desire to do better."
In her nomination of Tenova for the award, Professor Azimi wrote "Tenova's team goes above and beyond the level of engagement that is expected in a collaborative research program. I strongly believe Tenova Goodfellow has demonstrated a great passion to fostering fruitful collaboration with my group that have positively impacted my group's research excellence".
Please read the full article here on UofT Engineering News.
Engineering Newsletter of the Faculty of Applied Science and Engineering featured our research program in an article titled Mining your phone: Recovering rare earth elements from e-waste, authored by Tyler Irving.  In the same issue of the newsletter the topic of our research was also mentioned in a message from Dean Cristina Amon.
​​​​​​​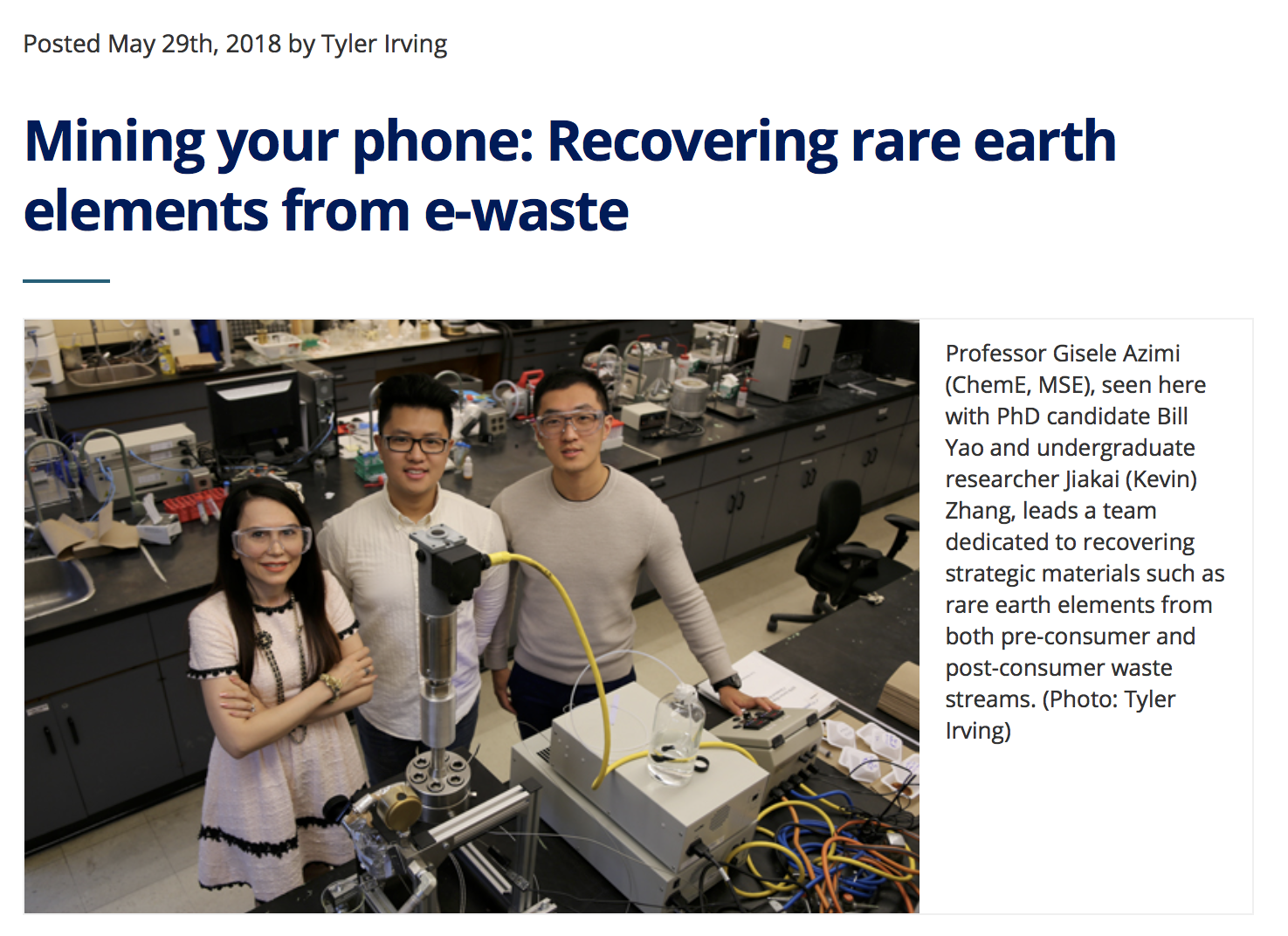 "Valor Econômico", the most prestigious newspaper in Brazil in the areas of economy and finance, interviewed Professor Gisele Azimi during the 17th Brazilian Mining Congress and EXPOSIBRAM 2017. You can find the full article here (in Portuguese).
During the Rare Earth Research Conference, held in Ames, Iowa in June 2017, C&EN Magazine spoke with Professor Gisele Azimi on rare earth elements and their increasingly important role in our society today.  You can read excerpts of the exchange here.